P/Kaufmann Contract has been a premier supplier to the hospitality industry for over thirty years. We offer stocked box spring covers, Fast Track bedding, and Made to Order fabricated solutions to suit any guest room aesthetic and project budget.
3 Ways to Complete the Guest Room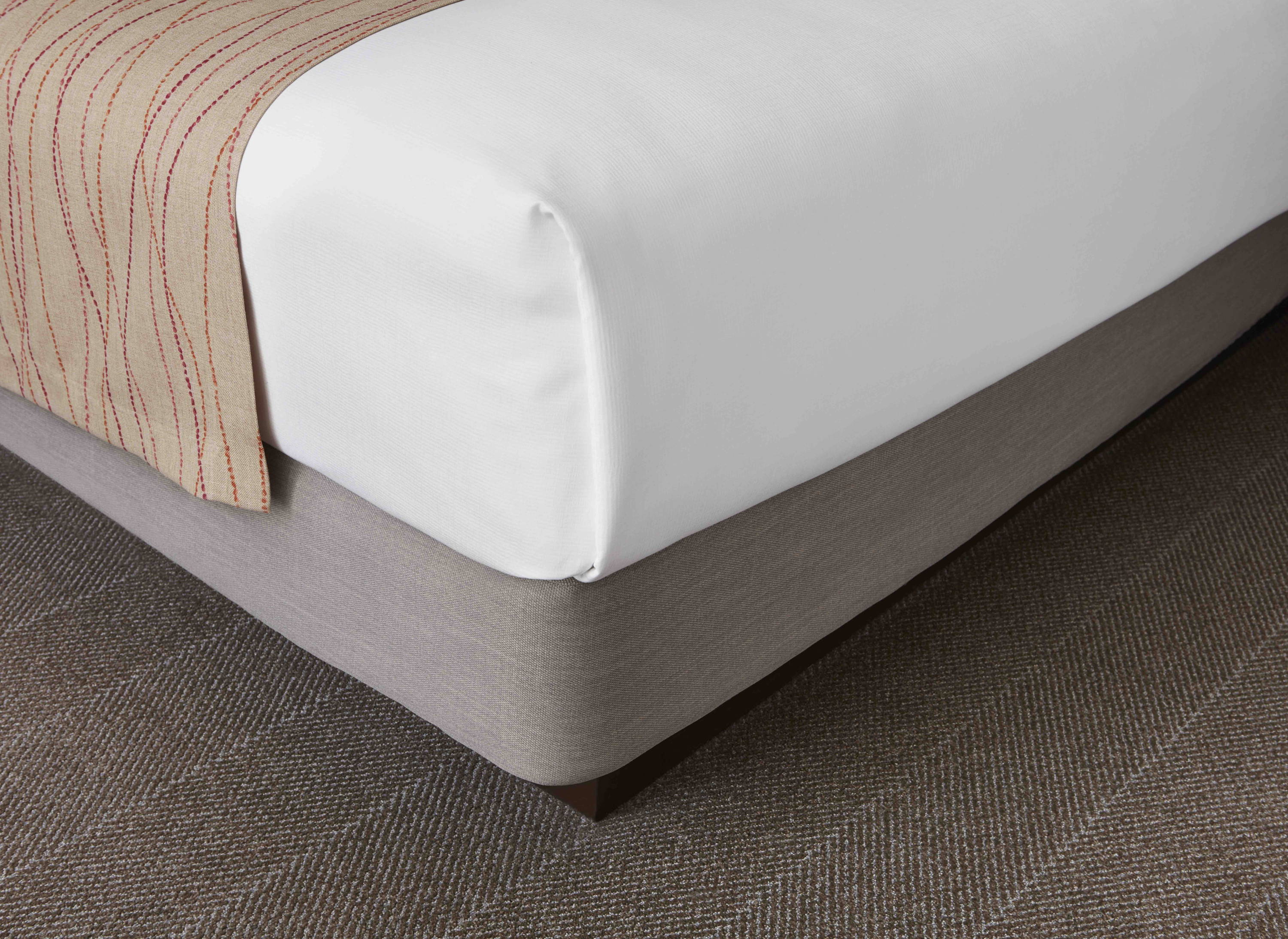 A selection of box spring covers are stocked and ready to ship from our U.S. warehouse. Available in Super King, King, Queen, and Double sizes.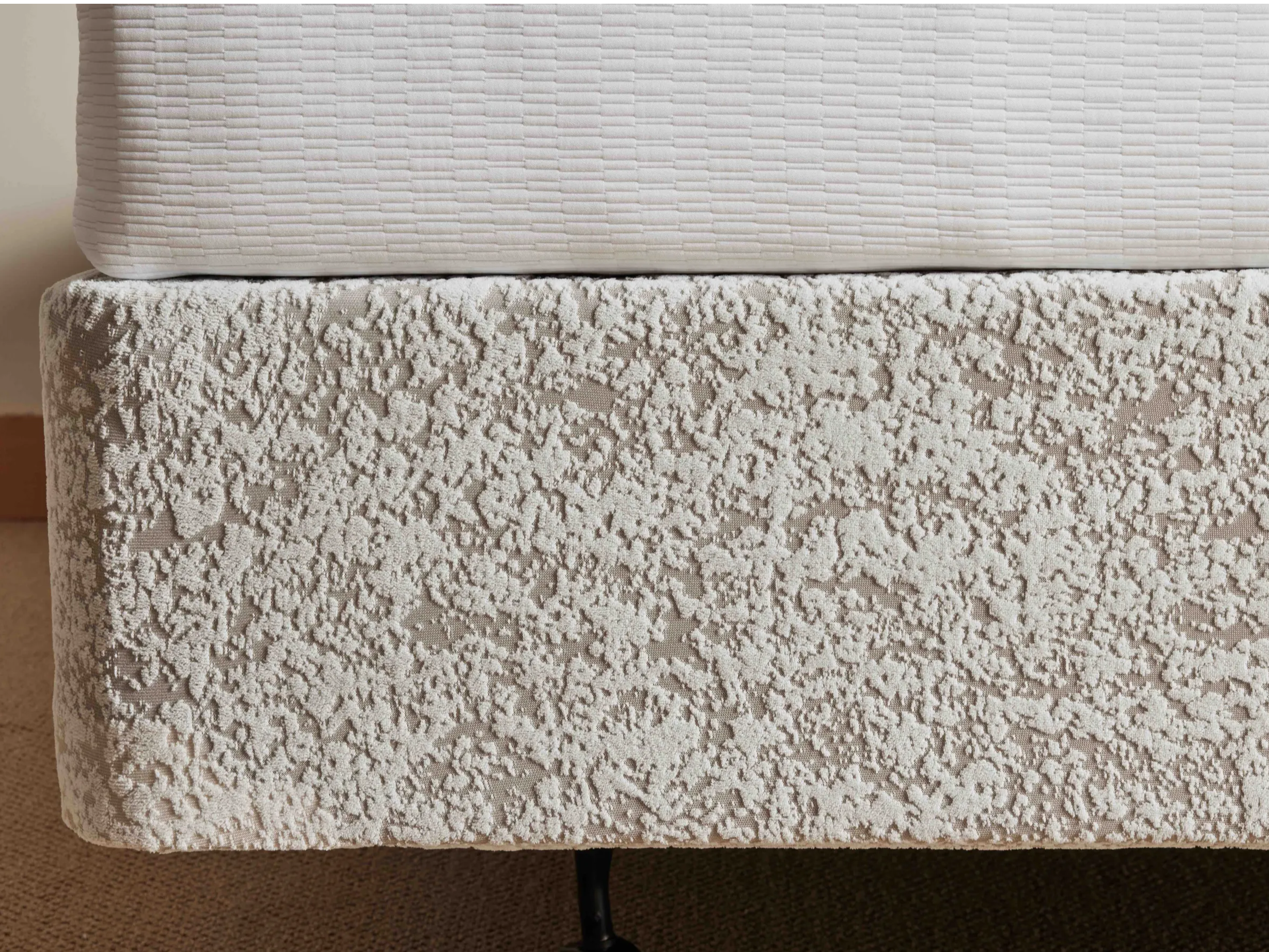 We offer a selection of stocked fabrics ready to dye, cut, and sew to your specifications for a quick turnaround. Tested and approved for a wide range of applications, including box spring covers, skuggers, bed skirts, bed throws, coverlets, pockets, duvets, and decorative pillows.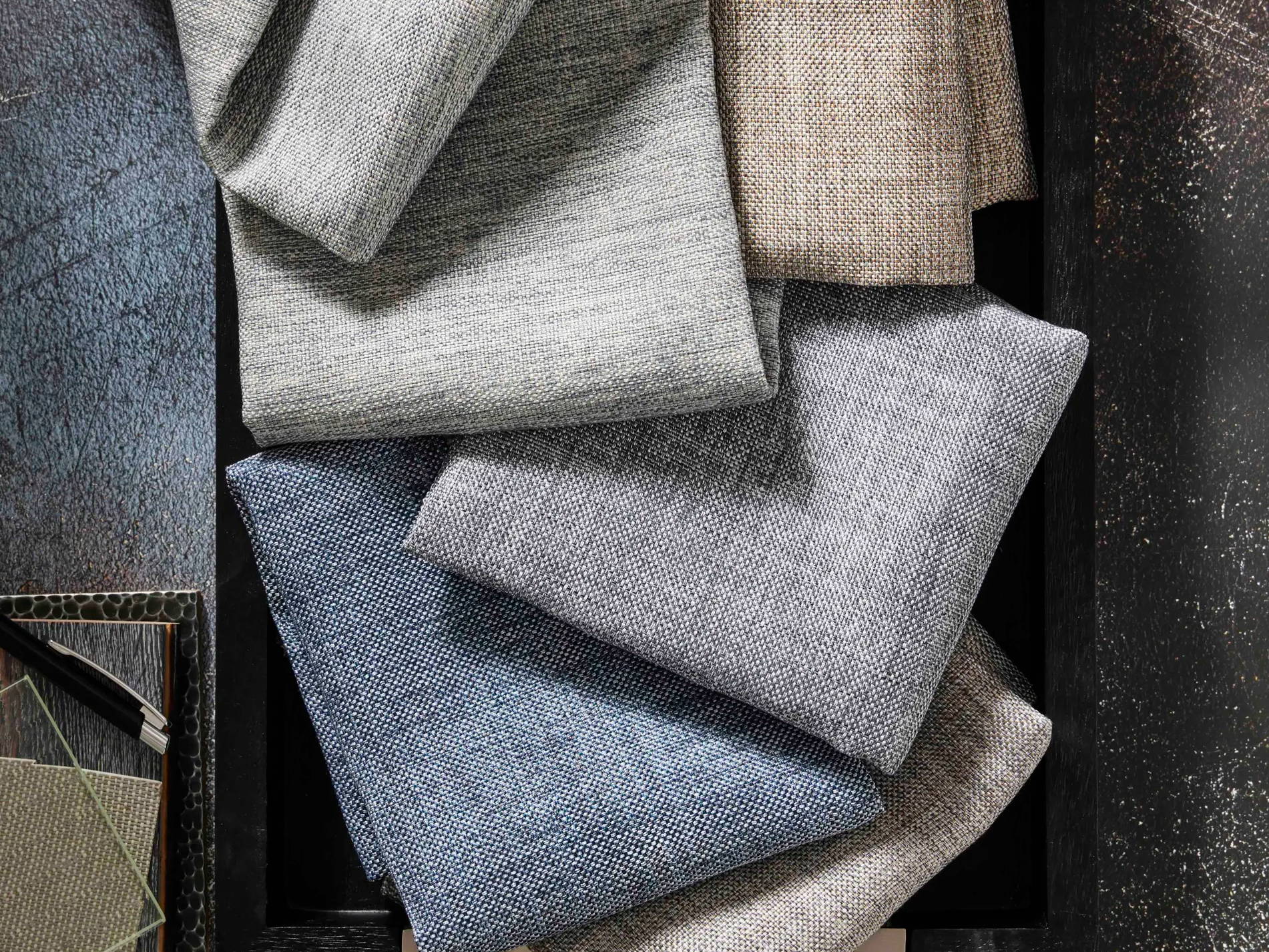 Our customizable solutions for the guest room include top and bottom of bed products, decorative accessories, and shower curtains. Starting with printed or woven fabric development, we source domestic and offshore fabrication to meet your size, finishing, and embellishment specifications.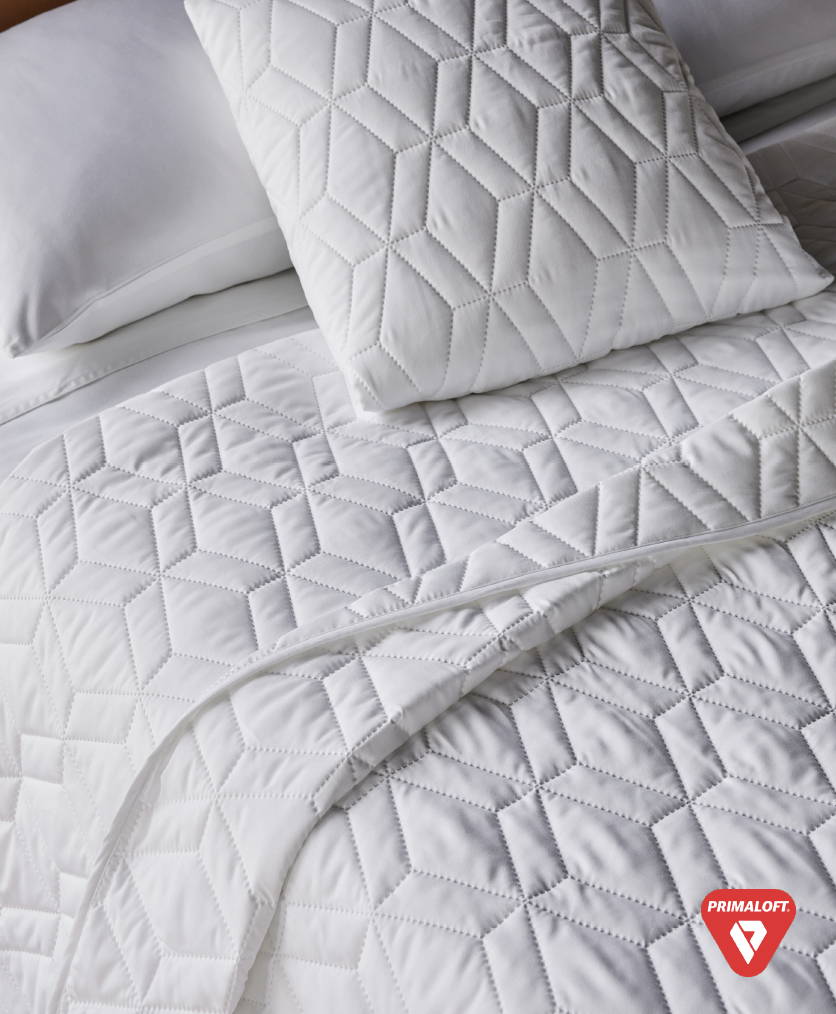 WITH PRIMALOFT® TECHNOLOGY
U/NITE Coverlet

P/Kaufmann Contract is thrilled to introduce an industry first for the guest bed. Our U/NITE Coverlet combines the tactile appeal of a quilt, the durable performance of a top sheet, and the latest advances in thermal technology from PrimaLoft® to offer an all-in-one solution for top of bed.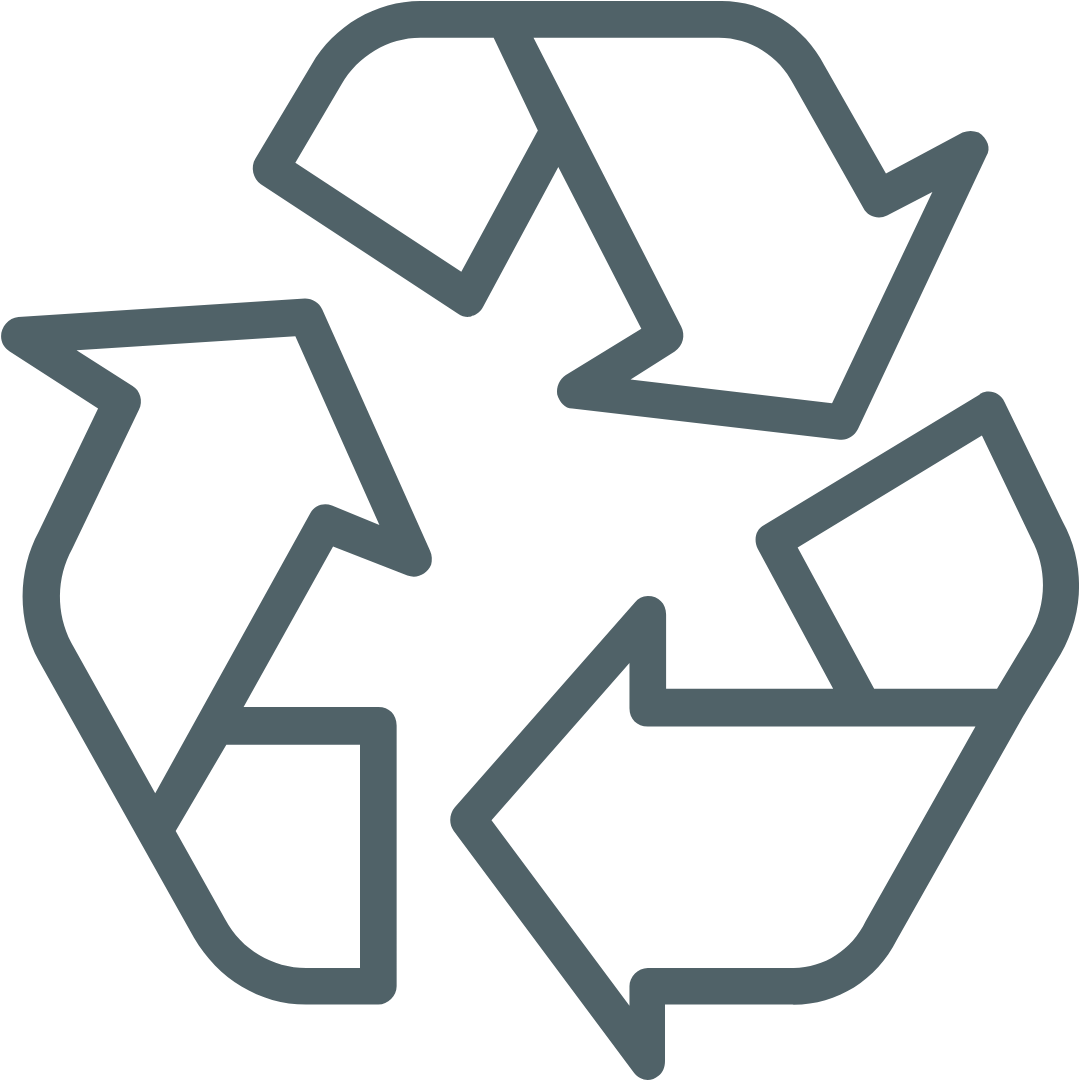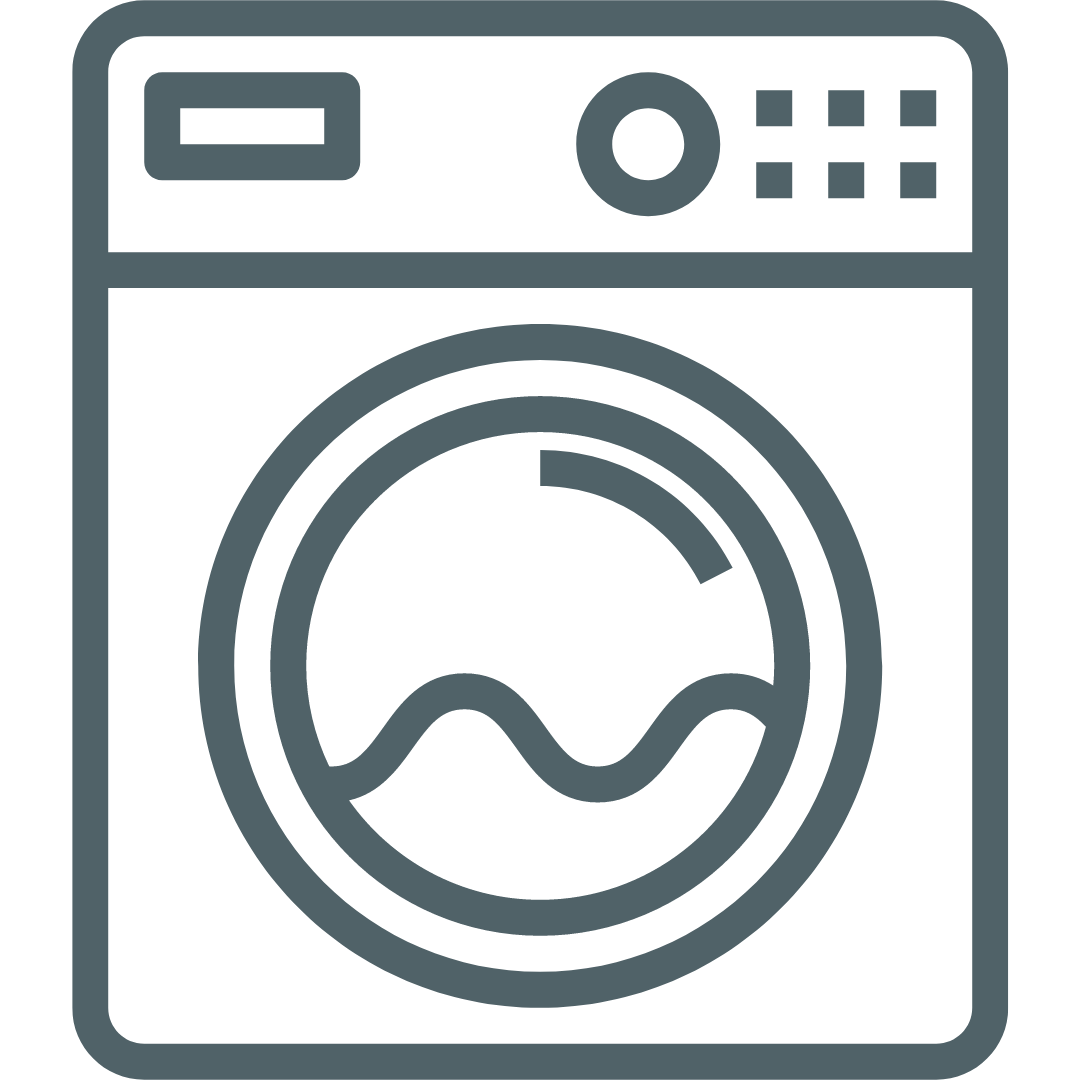 100% of top of bed can be laundered after each guest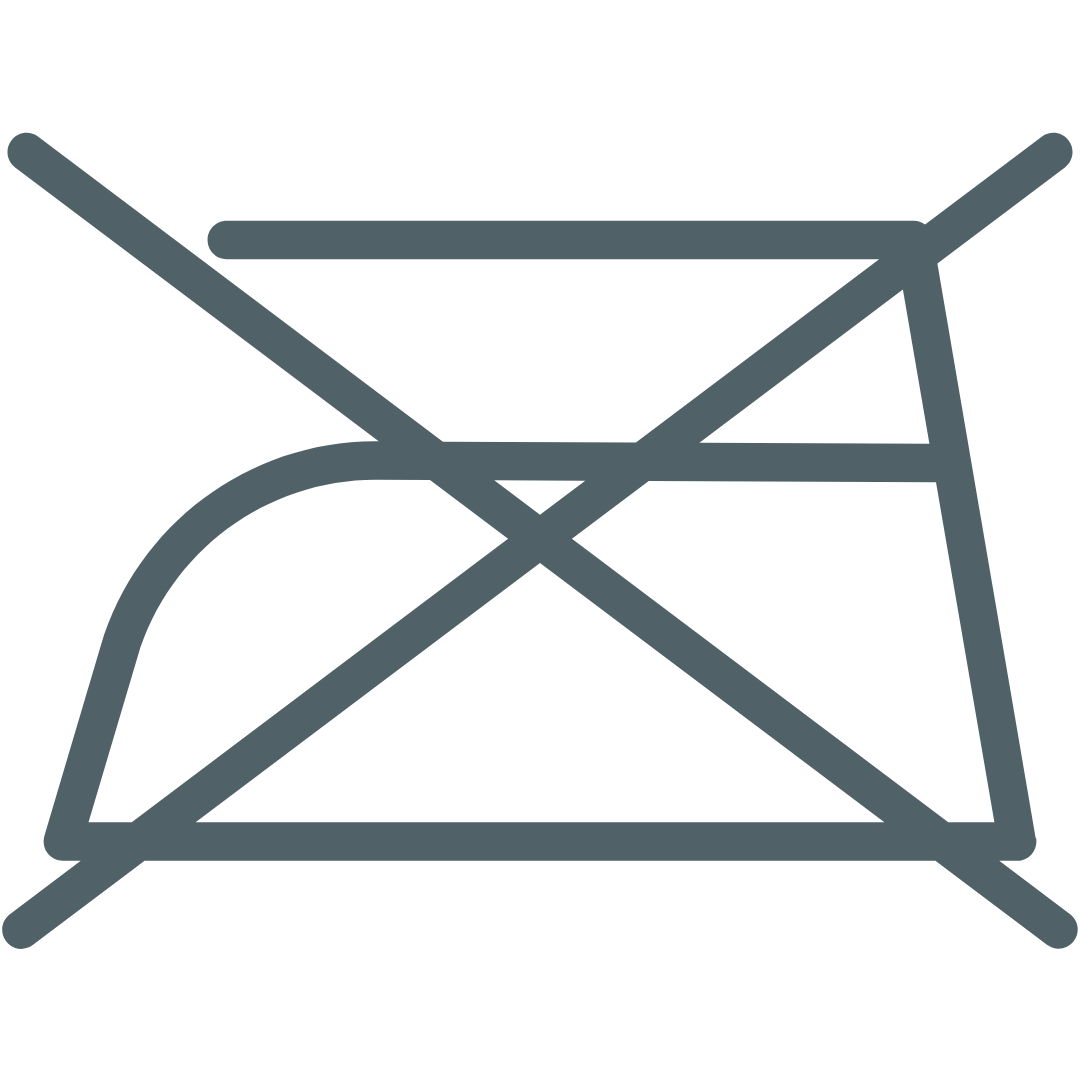 Quick turnaround for housekeeping

Explore Our Finished Product Capabilities
Dress your bed in style and surround your guests in comfort with luxuriously soft and durable sheeting products and premium coverlets.

Top Sheets, Duvets & Pockets
---
Our top of bed sheeting products are all luxuriously soft and stand up to 200 commercial laundering cycles. Fabric options include 100% cotton, durable cotton/polyester, and quick-drying 100% polyester.
Customize your Made to Order top sheets and duvets with digital printing, decorative hemstitching, embroidery, and applique. Housekeeping loves our easy-change pockets!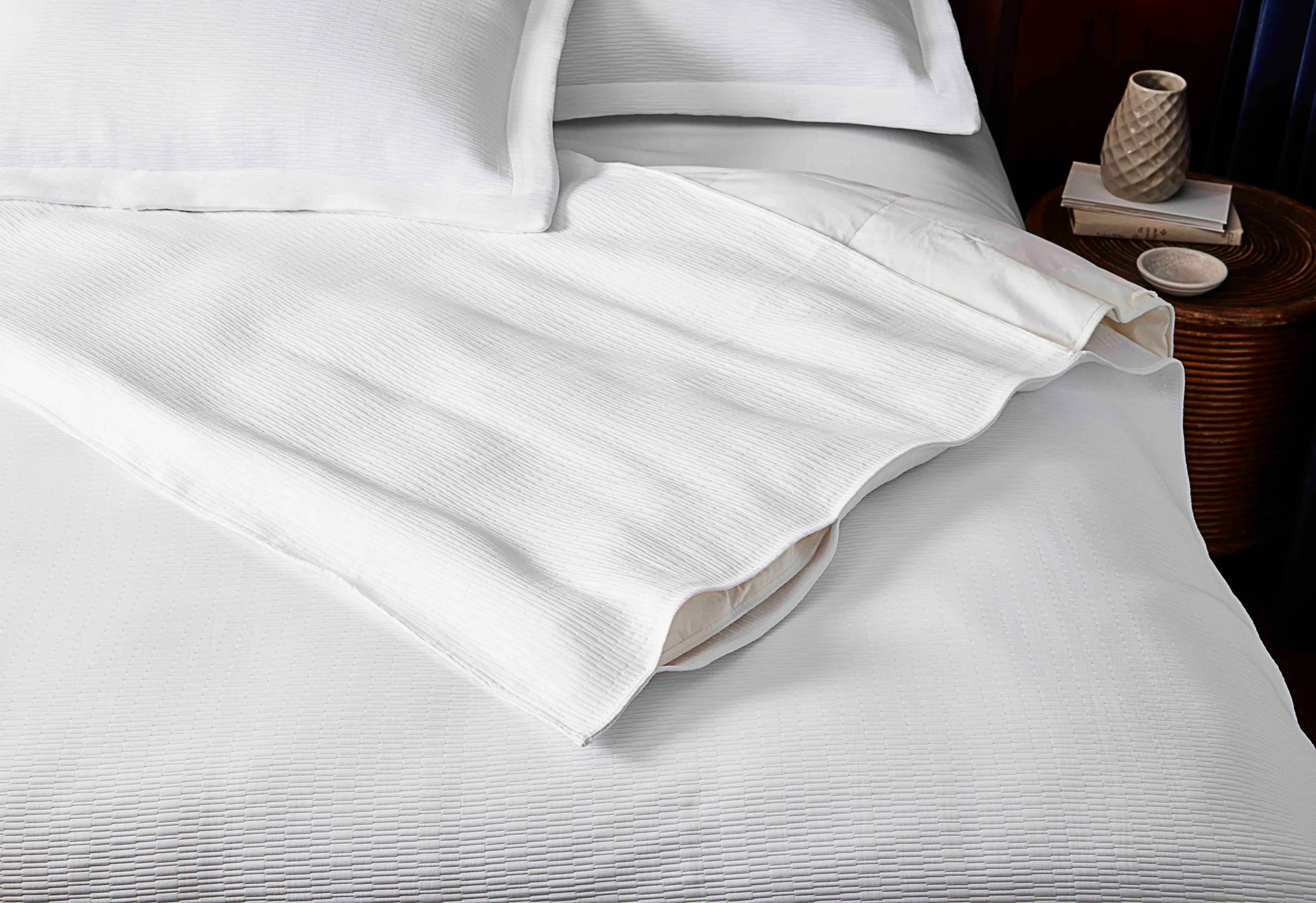 ---
Coverlets offer a decorative and functional element to layer, mix, and match with coordinating top sheets. Choose from our range of distinctive fabrics, including matelassés, dimensional crinkles, and sonic quilted options.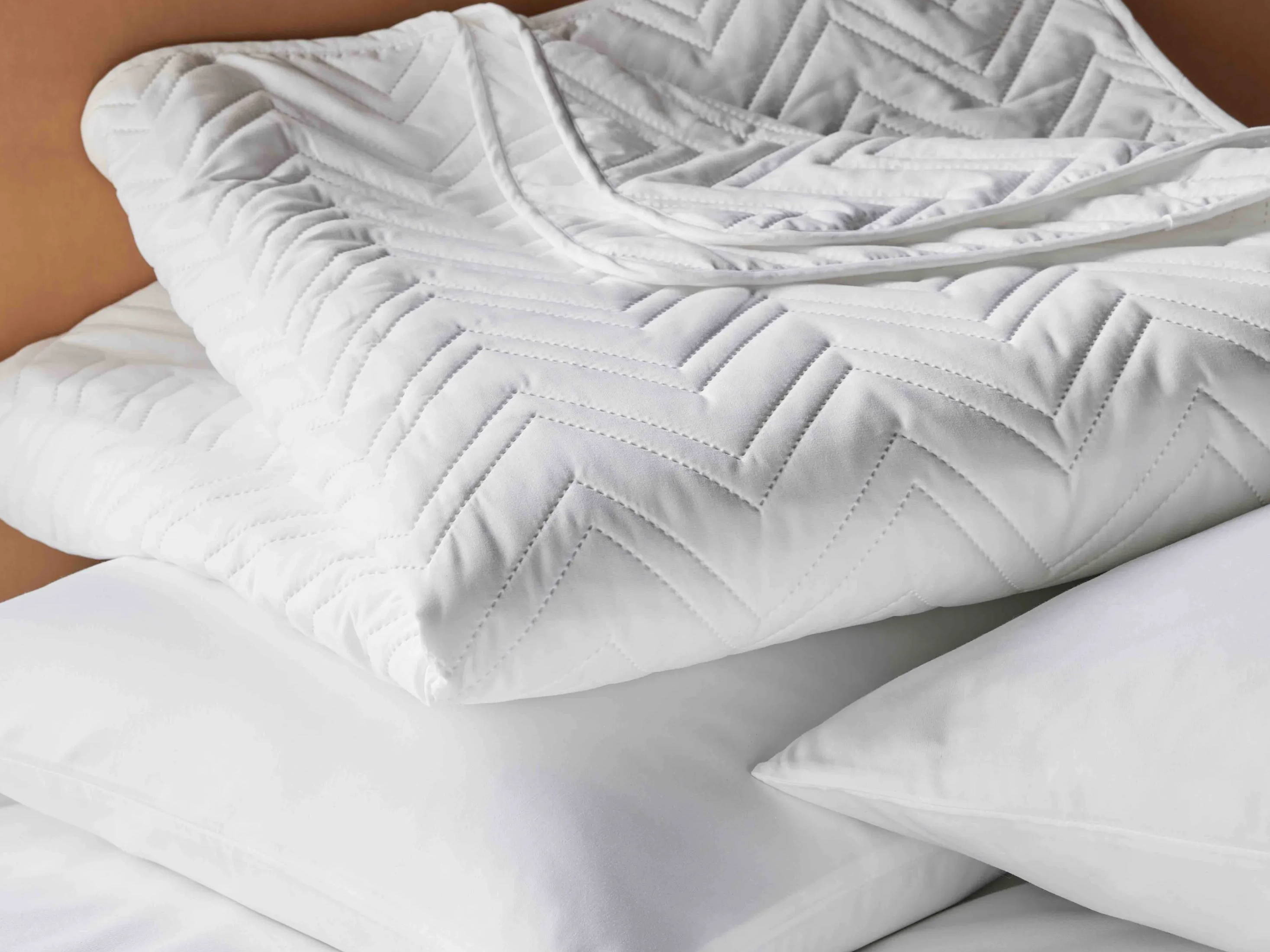 It's all in the details. Get the right fit with protypes based on your measurements to try before you buy!
---
Create the foundation for a well-dressed bed, starting with a selection of classc linen textures, chenille, and herringbone fabrics. Our popular box spring covers are available Stocked, Fast Track, or Made to Order according to your specifications.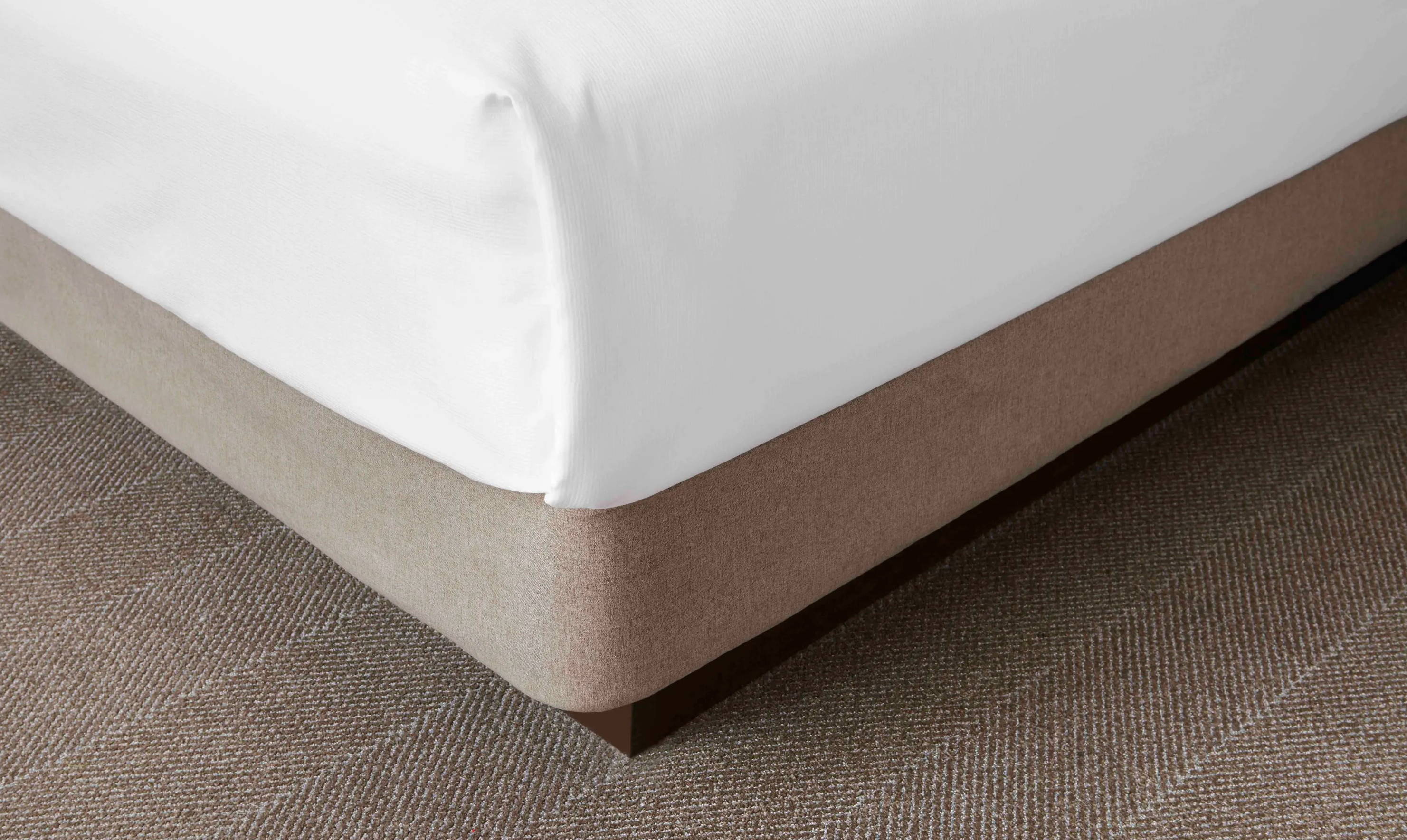 ---
Quick Ship and Made to Order bed skirts and skuggers (fitted sheet-style mini bed skirts) finish the bed with a tailored look.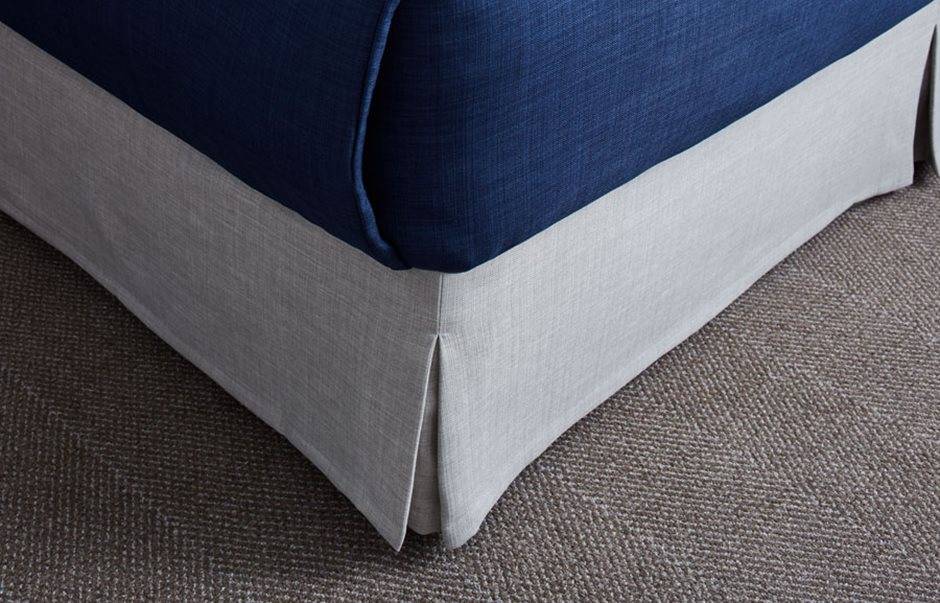 ---
The latest look for bottom of bed isn't a bed skirt or box spring cover: It's a wrap! Featuring plush knit fabrics that stretch to a perfect fit, our bed wraps are Fast Track, easy to install, and built to last.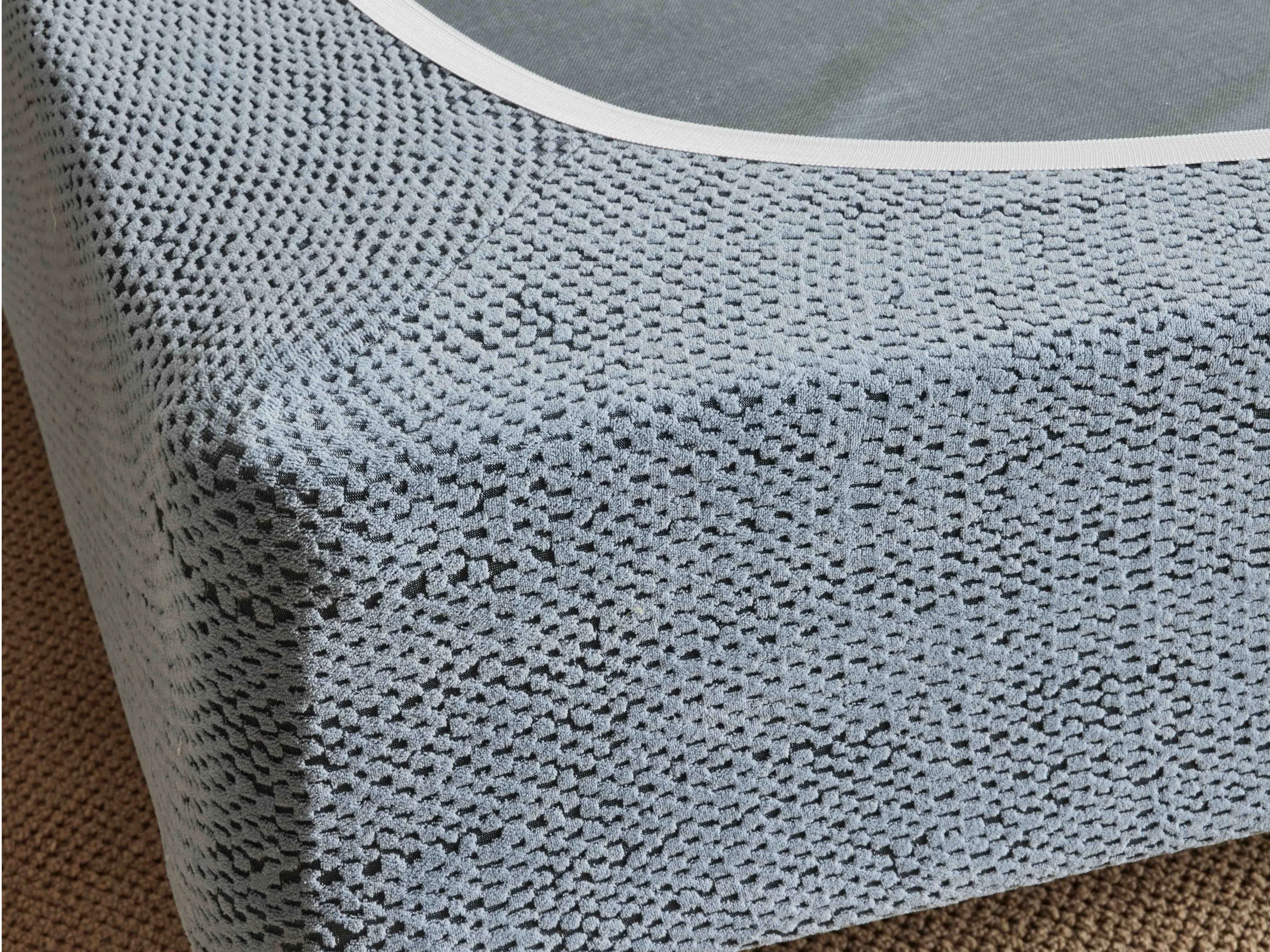 Customizable Design Options
Shower Curtains

Throws
Decorative Pillows